My first Volvo…
Jumping back in time once again I left school at 15 years old and started immediately in a truck repair centre on the YTS scheme. I had grown up in and around trucks all my life with my dad whom had been a truck mechanic pretty much his whole working life and the whole engineering aspect of trucks was something that also interested me greatly..
At age 17 I was lucky enough to get a job at my Dads garage and learnt the bulk of what I needed to know whilst in his employ. My Dad's knowledge of all things mechanical was so vast and his wealth of experience so great he was incredibly easy to work with and learn from and It was a very busy place with lots of different makes of trucks and trailers, vans and cars and plant machinery passing through. These years were invaluable to me and I spent a lot of time researching my trade, bought volumes and volumes of truck workshop manuals and read them cover to cover because I had a need and a hunger to understand exactly how things worked because it was my belief and still is that if you understand exactly how a system works and what the different componentry does what and is expected to do then it has a huge influence on your ability to understand how to diagnose and repair.
In 1997 Trucksort Vehicle Repairs later to become TS Transport (Scotland) Ltd was born in a brand newly built industrial unit in Kirriemuir, Angus. This was a fantastic place, the unit though small was great with a full length Inspection pit and other amenities, I enjoyed our time here.
Somewhere along the way the local Volvo Salesman and long term friend Mr Bob Simpson whom knew I had a great love of Volvo's 16 litre engine contacted me with what was to be my first ever 16 litre purchase..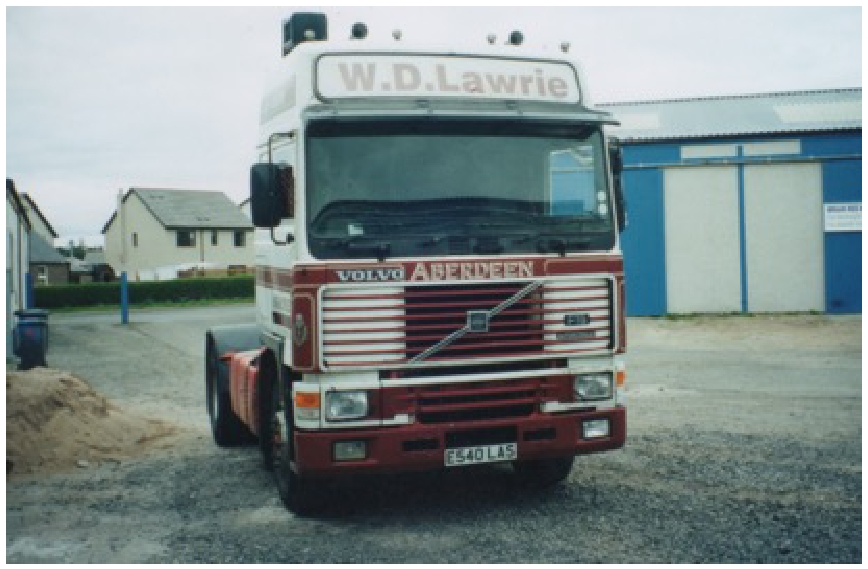 This Volvo F16 was up to that point owned by Bill Lawrie from Dyce Aberdeen. I remember going to see it and just had to have it there was no way I was coming away without it. The truck had picked up a PG9 and Mr Lawrie had decided it was time to trade up to a newer FH16.
E540 LAS came back to Kirriemuir and was stripped to bits and restored by my Dad, brother in law Garry and myself. Many countless hours spent and finally expertly painted by Mr Sean Steel of the no longer but well known at the time Fleetfinish of Forfar.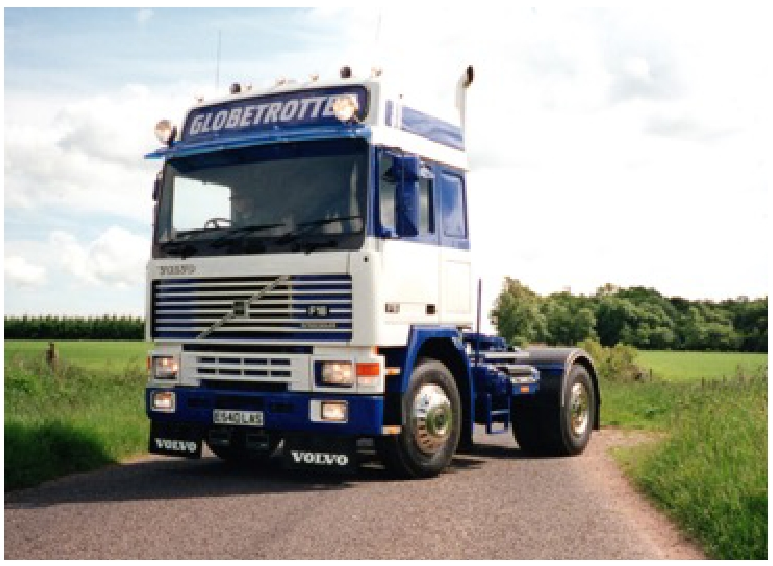 We never worked E540 LAS immediately it was just a hobby for us all but slowly we persuaded ourselves it would be a good idea to actually work the truck so the operators licence was applied for in the name of TS Transport and once approved myself and Garry set off to all points south whilst keeping the garage going too. These were fun times. The 16 was fantastic and was utterly reliable and did a lot of trouble free work for us. It was one tough truck..