Bert and the timber men in Sweden
Sadly my Uncle Bert retired and I really honestly do miss him as he was such an inspiration, massive source of knowledge and an important link in the TS Transport chain and history.
Along the way you meet many influential people and in late 2003 I met another great man who was also to become a great friend and that happened to be one of the Volvo Trucks Demo fleet top men also now retired. Mr Rod Collett was one of the nicest, gentlest and most helpful gentlemen you could ever have the pleasure of meeting . When Bert announced he was hanging up his truck keys for good I contacted Rod and asked if he could help me arrange something very special as a retirement present for Bert.
Rod came up trumps and arranged a trip to Sweden for Bert and not just a factory visit but he was taken out for the day with a haulier involved in timber transport.
Driving on roads that weren't roads for miles and miles on end that turned into driving through rivers and into the middle of forests, to watch him use the crane on the truck as if it was his own arm was mesmerising and humbling, you cannot believe until you have experienced it just how good and quick thinking Ishift is until you've seen it working in these conditions. What an amazing experience this was and to top it off we got to drive an FH16 full twin trailer Roadtrain  back to Gothenburg and then drive a variety of models on Volvo's test track afterwards.
None of this could of been achieved without Rod who unbeknown to me Rod had come out to Gothenburg on business and we went out for a meal and a caught up until the early hours. And I cannot express my gratitude in any words for everything he did for me during his time at Volvo. Sadly retired now and is a man that was irreplaceable in every way.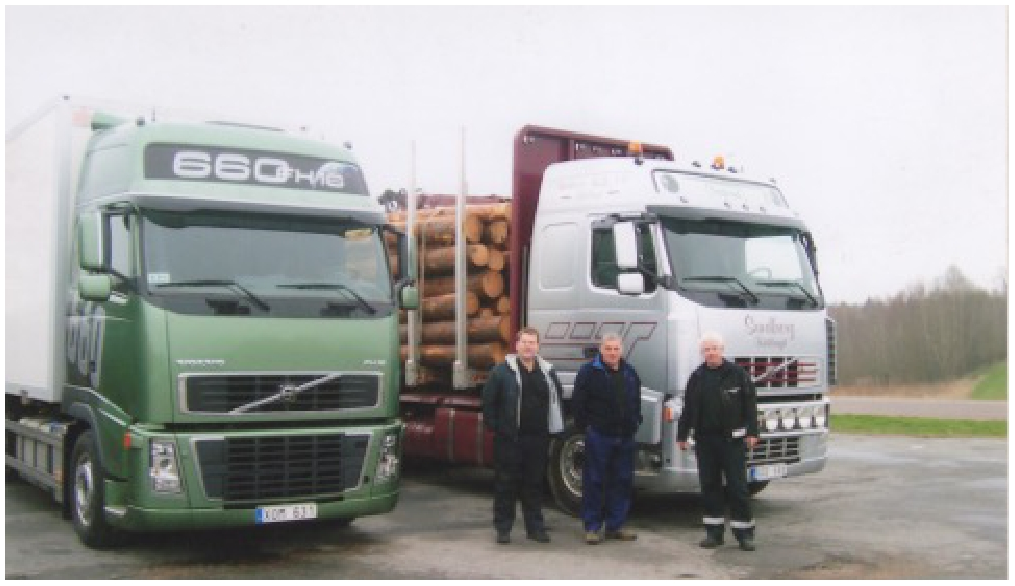 Here is a picture of Bert with the two men that made his retirement a once in a lifetime experience Carl Axel Hedstrom from Volvo and Johan from http://www.sundbergsakeriab.se/ . I will never be able to express enough gratitude to these two men for what they did for Bert and I considered to being a just and fitting send off to one of the most key members of TS Transport (Scotland) Ltd.